Lawn Maintenance and Snow Removal Services
ASP Landscaping Service understands the unique demands placed on Wisconsin lawns. Starting with lawn fertilization and weed control to mowing, edging, and trimming – we provide all the lawn care and landscape maintenance services you'll need for a beautiful lawn all season long. Starting early is a big part of what makes a lawn stay beautiful from spring until fall, so if you're debating lawn care services, now is the right time to call.
Our lawn services always starts with experienced landscaping professionals, dedicated to giving you the best quality result after every visit. We use state of the art equipment to ensure your lawn is always cared for with absolute precision and effectiveness.
Please contact ASP Landscaping Service with any questions you may have on how to get started on obtaining the outdoor oasis that you've always dreamed of having.

Lawn growth depends on nutrients or essential elements absorbed by roots from the soil. When natural soil processes do not provide adequate supplies of these essential elements, applying fertilizer will maintain optimum growth. The purpose of fertilizing a lawn is to add the necessary nutrients in the required amounts and at the proper time to achieve a desirable lawn.
The most important thing you can do for your lawn is to feed it. A well-fed lawn is healthier, which means it has a better root system to combat heat, cold, drought, mowing, foot traffic and other stresses. ASP Landscaping Service has a "6 Step" feeding program for your lawn.
By applying the below outlined feeding schedule, your lawn will be greener, healthier.
EARLY SPRING: Crabgrass Application / Dandelion Control Application
LATE SPRING: Turf Builder application
SUMMER: Broadleaf application/ Insect Control application
FALL: Winterizer application
Mosquito and Pest Control Application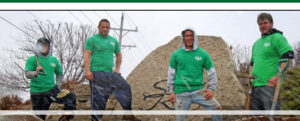 Bed Maintenance is an ongoing, never ending, yet very important aspect of overall landscape care and is essential in keeping your home looking at it's best. Why not take the stress of everyday bed maintenance out of your life and hand that responsibility over to ASP Landscaping Service.
Clean, well-landscaped beds enhance the beauty and curb-appeal of your home but only if you keep up on it. At ASP , you can leave this up to the pro's. Services include but not limited to:
Landscape bed weed control
Pruning bushes and trees
Plant installation and removal
Mulch Installation
Landscape bed edging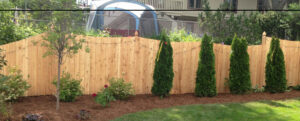 ASP Landscaping Service has the training and knowledge to insure proper tree planting steps are taken when planting your tree. It isn't as simple as just digging a hole and throwing the tree in it. ASP can help you through deciding the right time to plant your tree, to selecting the right tree for the climate, region, and space.
Once decisions have been made, we insure you that the proper steps will be taken in the planting and preparation of your trees, and once planted, educate you on how to help insure your tree lives a long, mature life.
From planting, to pruning, to removing. ASP Landscape Service can help.
Tree Installation and removal
Pruning
Stump grinding
With all of the different products now available in landscaping, creating an outdoor living space is easier than ever. Designing a space on the other hand is not. Where to start? Where to end? There are so many questions that one needs to ask, and answer. At times it can seem overwhelming.
That's when it is time to turn to the professionals. At ASP Landscaping, we understand that sometimes it's best to just listen, but sometimes our expertise is just what you need to guide you to the answer you've always been looking for.
Let us help you to create that outdoor space that will be the envy of all your friends and family. Features such as: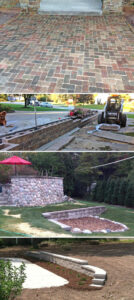 Patios
Outdoor Kitchens
Outdoor Fireplaces
Retaining walls
Concrete Removal
ASP Landscape Service also specializes in new lawn installation. Be assured all proper preparation will be taken when installing you lawn including choosing which type of lawn is best suited for you; sod, seed, or hydroseeding.
Once chosen preparation including proper grading, and soil preparation will assure your new investment will flourish long after we leave.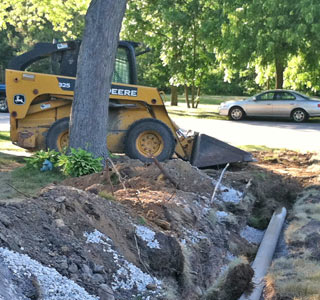 Services also include:
New construction
Rough grading
Final grading
Landscape design and installation
Draintile
When you hire ASP Landscape Service for snow removal you can be assured on a fast, professional and complete job by our experienced and courteous workers. Arriving early, applying road salt to prepare for the snow, during, and again thru the aftermath with plowing and snow hauling services around the clock for commercial locations.
Services:
Snow Plowing
Ice Control Services
Sidewalk control Services
Snow Stacking
Bulk Salt Storage
Make ASP your Southeast Wisconsin Snow Removal Company
Equipment:
Dump Trucks
Salt Trucks
Pick up trucks
Heavy Duty Plows
Skid steers
Wheel Loaders